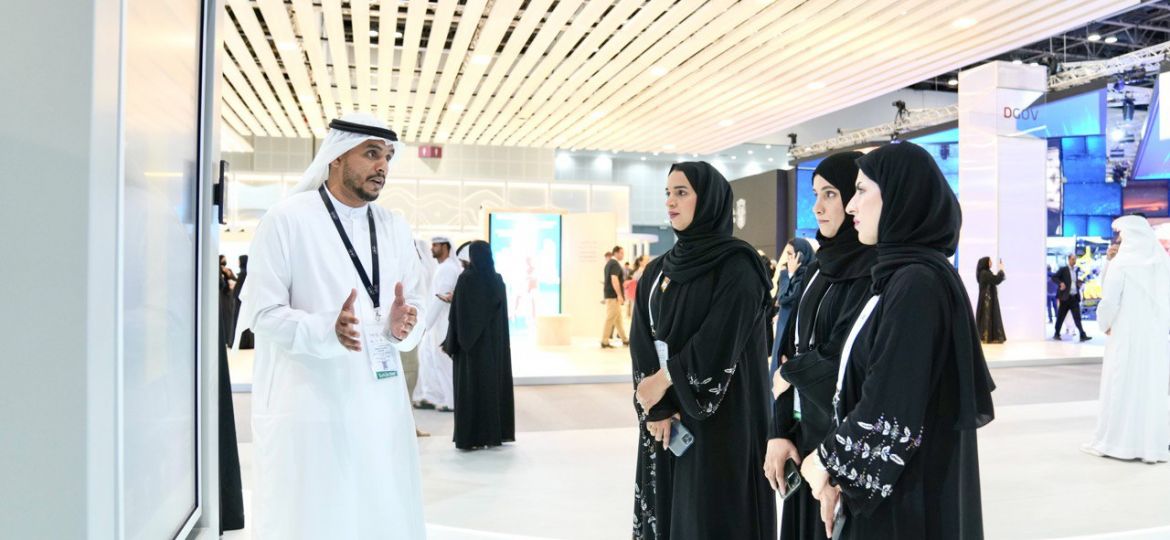 The Municipality & Planning Department – Ajman commenced its first day within the Ajman Government Stand in the 42nd edition of "GITEX GLOBAL", with the presentation of its digital projects to the stand's audience, with stating that the upcoming days will witness the launching of a collection of digital projects throughout the largest and most inclusive technology show on the world's level, whose events are being held over the period of 10-14 October at Dubai World Trade Center (DWTC).
In this regard, Hind Al Shamsi, the Director of the Department's Smart Services Department and the Head of the Department's GITEX Committee, stated: "The Department is keen, even year, to leave its imprint on the exhibition that brings together minds and the major and pioneering companies and organizations in the field of digital transformation and artificial intelligence (AI), for the exchange of expertise and the presentation of the latest applications and systems that ensure the quality of life and improvement in all fields."
Al Shamsi continued: "The Department is presenting, beside 11 public and private entities in the Emirate, the most significant technical achievements and the present and future initiatives and projects, for the enhancement of the quality of public services and the delivery of an exceptional customer experience."
Al Shamsi invited the exhibition's visitors to visit the stand and become closely familiarized with the features of the Department's services and applications.
It is ought to note that GITEX is the most significant technical event in the world, which sheds light on the latest cutting-edge innovations in the world of information technology innovation throughout the world. Furthermore, the exhibition includes, in its current edition, the organization of developed workshops and specialized training sessions.