Municipality and Planning Department of Ajman Get ITP. Gov Award 2016 "Best G2C service of the year 2016. (MAWQIFI APP)"
Municipality and Planning Department Awarded The Best Government Service of the year award 2013 "Smart Government Services Project)
Municipality and Planning Department of Ajman Awarded as a first place in Excellence in Government Performance Award 2012
"1- Municipality and Planning Department of Ajman launched updated new vision of its strategy entitled ""sustainable environment and modern infrastructure to build a future of Ajman"". 2- Implementation of the last phase of the ISO 18001 9001 14001 Special Environment and Occupational Health and Safety."
"The department has witnessed successive developments in its administrative structure to keep pace with economic and social developments of the emirate, and the department's adoption of the strategic planning style. The department has launched its 2009/2013 strategic plan in 2009. The department had won twenty-seven excellence awards in local, regional and international domains. one of the most important and local awards the department has received is the first place for the category of Distinguished Government Department in the first session of the award of Government performance Ajman program in 2009. The department has also won four other awards in the same session"
Municipality and Planning Department in Ajman was established under the Act (1) for the year 1968, issued by His Highness Sheikh Humaid bin Rashid Al Nuaimi, Supreme Council Member and Ruler of Ajman. Thanks to the directives of His Highness, the department began to practice its functions and responsibilities entrusted to it in the field of development and services with a limited number of staff and workers at the time, yet this humble beginning of modern scientific planning began to penetrate in the city to provide all citizens with all modern requirements.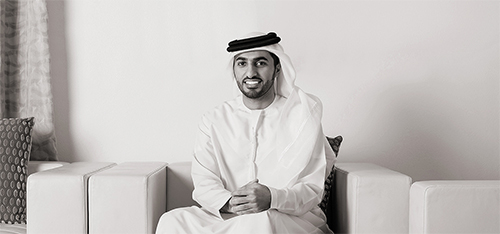 H.H. Sheikh Rashid bin Humaid Al Nuaimi