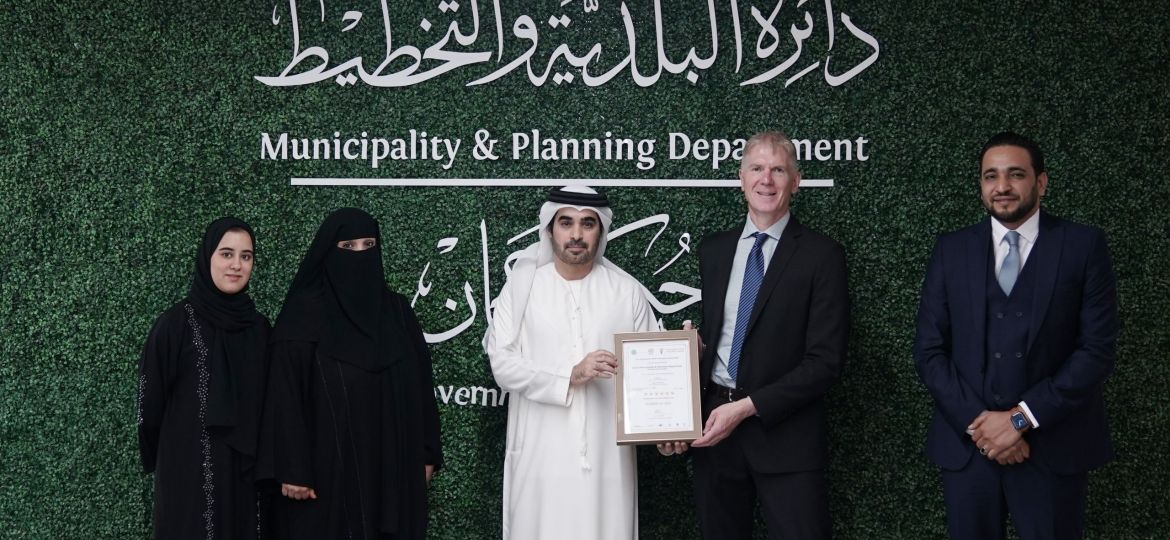 His Excellency Abdulrahman Mohammed Abdullah Al Nuaimi, Director General of the Municipality and Planning Department in Ajman, received the international innovation award,  where the       Department won a 6-star rating in the "Organization-Wide Innovation Award", in its fourth session 2022, which is organized by the New Zealand's Centre for Organisational Excellence Research (COER), becoming the first body at Ajman level to win this award.
His Excellency valued the efforts of the ambitious staff of Ajman X Center of the Department, who were keen to participate in the innovation award at the international level from the IBPC, explaining that the award is granted to entities that have adopted the best practices in the field of innovation, and have combined innovation with their ideas and creativity to become an innovative institution at the international level.
His Excellency said that the honorable certificate records a new honorable accomplishment added to the Department's record of achievements. "Efforts do not cease and the hard work continues in order to provide the best results having tangible impact on everyone", he explained.
"The Department worked, under the direct guidance of His Highness Sheikh Rashid bin Humaid Al Nuaimi, Chairman of the Department, to establish a culture of innovation in all aspects of operations, from leadership to employees, and to cover all stakeholders, which contributed to launching innovative projects and launching innovative proactive services", he added.
For her part, Sheikha Noura Humaid Al Nuaimi, Director of Ajman X Center, gave a detailed explanation to his Excellency about the efforts made and the stages of work, so that the Department could win the award, which included the areas of leadership, strategic planning, employment, training, development, processes, tools, techniques, ideas management, best practices, facilities, resources, culture, gathering and stakeholder relations in addition to metrics and results.
It is worth noting that the award provides an opportunity for the participation of prestigious research centers, and organizes an international best practices competition to reward the institutions that follow the best operational and administrative practices, processes, systems and initiatives that include sustainability.