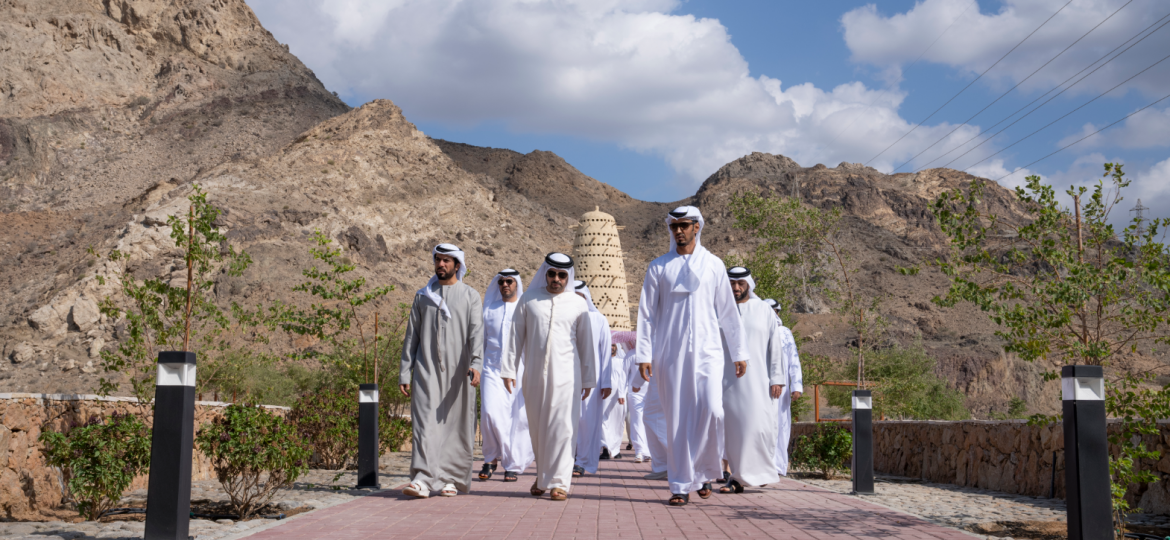 H.E. Abdulrahman Mohammed Al Nuaimi, Director General of the Municipality and Planning Department in Ajman, praised the completed projects in the city of Masfoot, which is an attractive landmark for residents and visitors and a destination for investors.
This was during His Excellency's field visit to the city of Masfoot, where he was accompanied by the executive directors of the Department, departments' directors, and Saif Ghadeer Al Ketbi, the Director of Masfoot Municipality.
In this regard, His Excellency expressed pride of the qualified staff at the city of Masfoot, who follow the Department's plans and strategic objectives to develop an integrated infrastructure and achieve balanced urban development, explaining that the completed projects and projects under execution will be a destination for all.
For his part, Saif Al Ketbi provided a detailed explanation to his Excellency and the attendees, about the achievements made during the past period and about the future plans, projects and initiatives to be implemented, which are tailored to the needs of all groups and segments of society and investors. He also talked about Masfoot Spring Festival in its fifth edition, which includes sports tournaments and knowledge activities and promotes the values ​​​​of heritage, authenticity and ancient history.
Meeting with the People of Masfoot and Muzeira
His Excellency's tour in Masfoot included an interactive meeting with the people of Masfoot and Muzeira, where he listened to their feedback on the projects and their suggestions based on wisdom and long experience.
The visit concluded with an inspection tour of Masfoot and Muzeira, stressing his happiness that the city is a beacon for those looking for aesthetic tourist attractions and picturesque nature, and it has been able during the last period to complete a number of vital projects to facilitate the lives of residents and visitors.