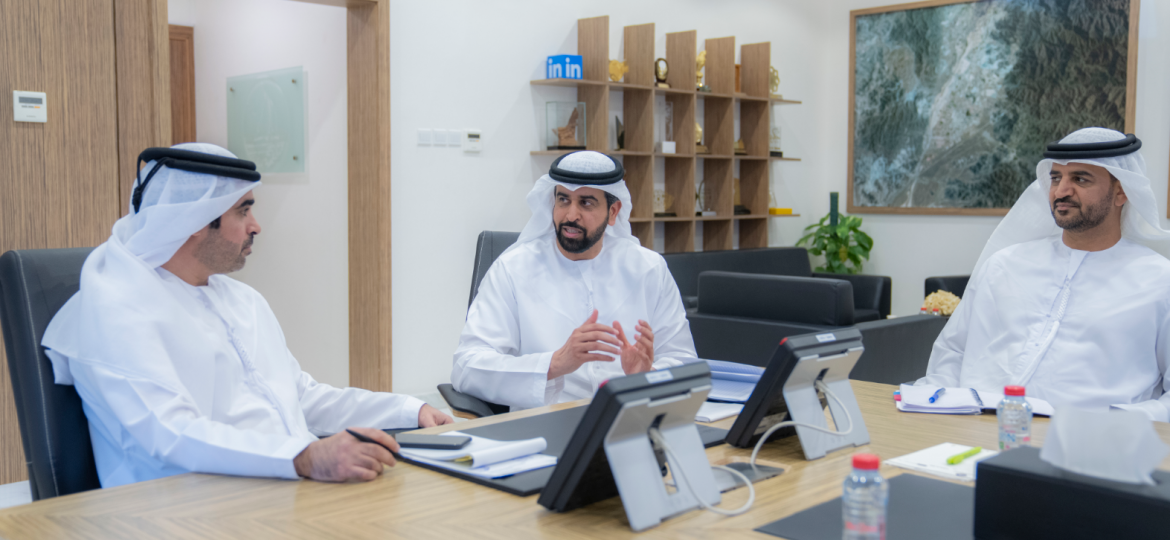 The Municipality and Planning Department – Ajman explored ways to enhance the joint cooperation with the Federal Geographic Information Center, and to activate mutual coordination in future initiatives and projects.
This came during the reception of H.E. Abdulrahman Mohammed Al Nuaimi, Director General of the Municipality Department, of a delegation from the Center headed by Eng. Hamed Khamis Al Kaabi, Director General of the Federal Geographic Information Center, in the presence of Aisha Al Tunaiji, Director of the Department of Spatial Information Systems, and a number of officials from both sides.
H.E. Abdulrahman Al Nuaimi stressed that exchanging expertise and sharing the most prominent bright experiences in the vital field that casts its shadow on all aspects of life is one of the Department's tasks, and the Department is therefore proud of its strategic partnership with the Center and looks forward to supporting projects and forming a joint workforce between the two parties.
For his part, His Excellency Hamed Al Kaabi, praised the Department's efforts in spatial information systems, explaining the importance of geospatial data and its significant role in advancing economic development.
The meeting included introducing the tasks of the Federal Center and the State's strategies in the geographical data sector, and presenting the most important spatial projects that the Federal Center will supervise at the state level.