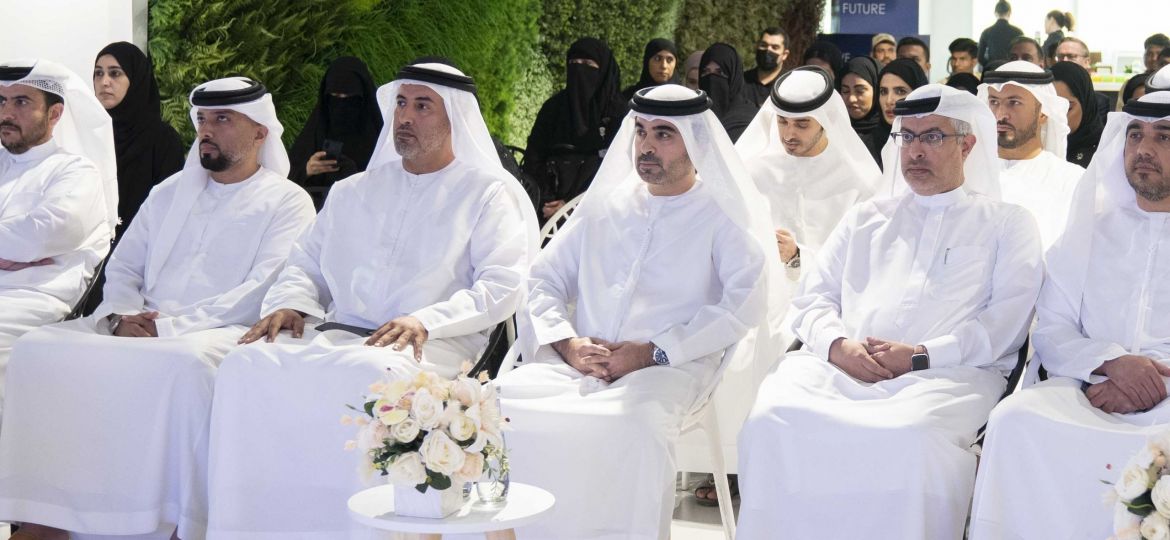 6 Quality Projects and 2000 Participants
His Excellency Abdulrahman Mohammed Al Nuaimi, Director General of the Municipality and Planning Department in Ajman, honored the success partners and Department's qualified cadres for their contribution to the success of the initiatives and events of the UAE innovates 2023, which shed light on the sustainability axis as a fundamental pillar of progress.
In this context, His Excellency stressed that the innovation industry is a skill and an outlook towards the future, expressing his happiness with the celebration of the end of the month, which included the participation of success partners in local and federal departments, advanced technology companies from the private sector, and the Department's sectors and departments that presented qualitative and innovative projects and initiatives.
His Excellency reaffirmed the commitment to continue on the path of digital transformation and the employment of artificial intelligence to develop services and ensure the quality of life, indicating that the Department organized various programs in which more than 2,000 people participated in 3 locations, namely the city of Ajman and the cities of Masfout and Manama.
His Excellency explained that the departments launched 6 projects in vital areas of societal impact, most importantly the launch of Ajman X Centre's digital twin project. Ajman X Center also organized the Experience Show Exhibition in its second session, which includes major advanced technology companies in the UAE, in addition to 14 workshops, lectures and innovation laboratories. It also held 43 initiatives and events with the participation of government agencies and institutions and university and school students.
During the closing ceremony, the Department announced the names of the departments that won the effective department awards, where Masfout Municipality, the Smart Services Department and the Central Laboratories Department won the Best Innovative Department Award, the Best Advanced Department award, and the Best Forward-looking Department Award, respectively.
For her part, Sheikha Noora Humaid Al Nuaimi, Director of Ajman X Center in the Department, explained that the national event brought together major leading entities in the field of innovation, advanced technology, service development and AI, and contributed to the positive cooperation with Du Corporation to hone the skills of ambitious cadres in the field of complete digital transformation and adoption of the best advanced technologies.
"The Department adopts fruitful ideas and supports qualified resources to see successive achievements that are in the interest of all and are beneficial for society", Al Nuaimi added.