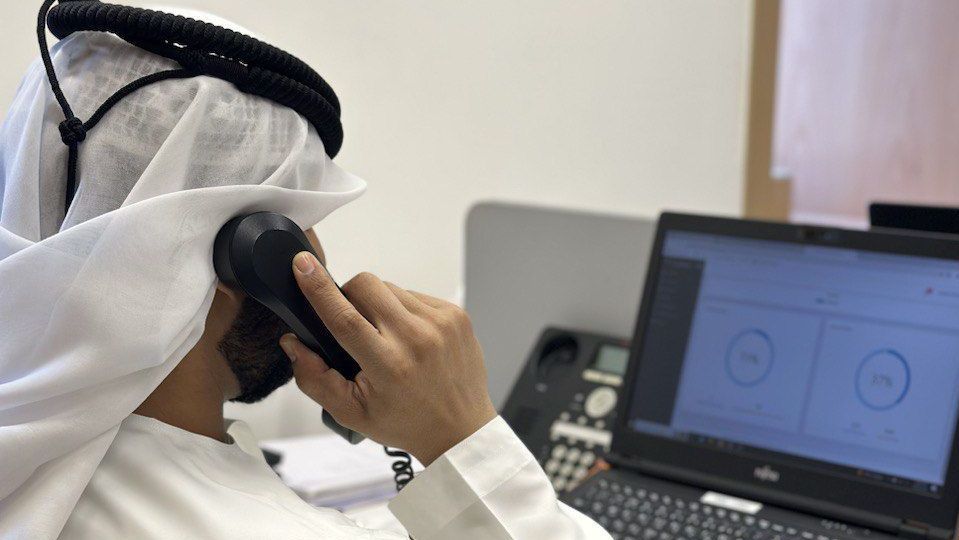 The Municipality and Planning Department – Ajman (MPDA) has managed to immediately handle public complaints and communications in a record time, as the handling index has reached 96%, exceeding the target of 92%, and resolving communications has reached 100%, according to reports issued by the MPDA for 2022, in line with the strategic goal of achieving life quality and society happiness.
In this vein, Engineer Noura Rashid Shattaf, Executive Director of the Strategy and Customer Happiness Sector, confirmed that the MPDA has provided the best programs necessary to resolve complaints and communications, by human competencies qualified and trained to deal immediately with all incoming cases, noting that that the higher leadership believes in the values of credibility, transparency and direct contact with customers, stressing that they are the basis for the MPDA's success in providing the best.
She added that the qualified competencies succeeded in handling communications within two working days at a sector-wide level, noting that the MPDA calls all society members to directly contact its hotline number 80070 for complaints and communications, or head to Ajman's Customer Happiness centers in the downtown, Masfout and Manama.
For his part, Ibrahim Samra Al-Shehhi, Director of the Communication and Community Department, explained that the MPDA follows a smart system in handling the incoming cases, as it receives communications and complaints through ten approved channels, which are sorted and classified according to the competent department and the concerned sector, and are collected in the Customer Relationship Management CRM system, for immediate handling and getting done with cases in a short period of time.
Al-Shehhi said that the rate of handling complaints within 5 working days reached 96%, with 10280 complaints received by the MPDA in the past year.
It is worth mentioning that the MPDA was granted the new version of the ISO 10002:2018 Complaint Handling Certificate, for its permanent commitment to follow up on complaints received and immediate work on resolving them under an effective complaint-handling process, which contributed to raising the satisfaction index to reach 95%, according to the polls issued by Ajman Statistics Center 2022.