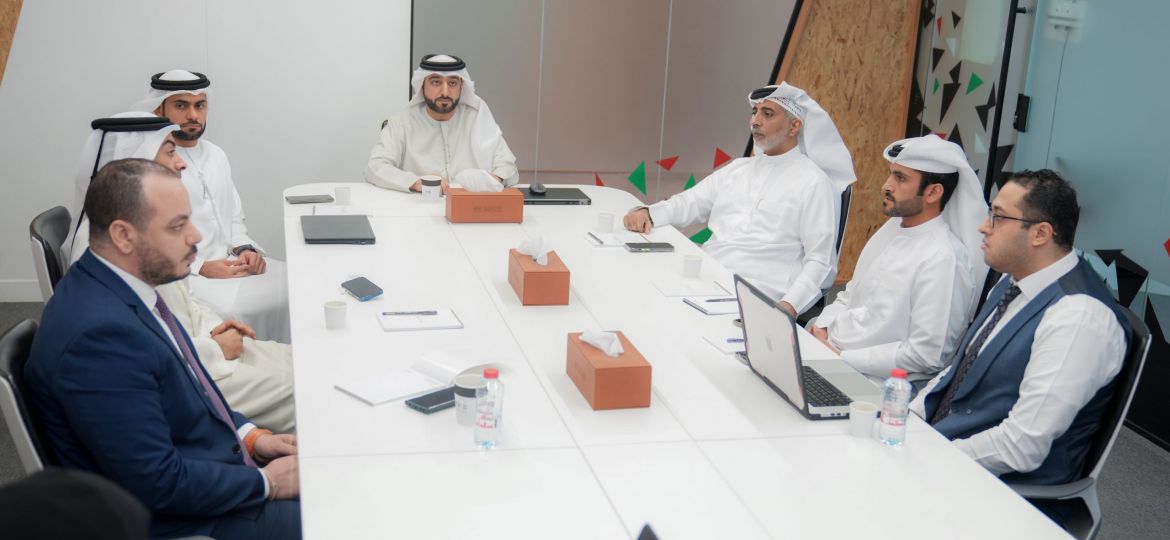 The Municipality and Planning Department in Ajman received a delegation from the Free Zones Authority in the emirate to exchange experiences and review distinguished experiences in contract authentication, rental dispute settlement and rental execution, to regulate relations between landlords and tenants and preserve their rights.
At the beginning of his meeting with the visiting delegation, Ammar Abdul Karim Al Kayed, Director of the Rental Regulation Department, confirmed that the Department is keen to strengthen joint cooperation with all entities and institutions operating in the emirate, under the direct guidance of His Highness Sheikh Rashid bin Humaid Al Nuaimi, Chairman of the Department, and the follow-up of His Excellency Abdul Rahman Al Nuaimi, Director General of the Department, indicating that efforts are being made unceasingly to raise awareness among the segments of society on rental relations and their ratification, and the preservation of rights in light of the laws and legislation issued.
Al Kayed outlined the electronic Tasdeeq System, which registers and documents rental contracts between landlords and tenants and enables the service application to apply for authentication services of new contracts through real estate companies and organizations authorized to manage real estate, which saves customers efforts.
Al Kayed spoke about the permanent support of the Rental Dispute Resolution Committee to enable it to carry out its tasks in a smooth and effective manner, in order to ensure justice and stability in the real estate sector, indicating that the systems and methods followed by the Department contributed to resolving rental issues in the shortest time and achieving the desired goals.
Al Kayeplad explained the tasks of the Rental Dispute Resolution Section, which is responsible for the Rental Dispute Resolution Committee, which is specialized in deciding and considering all types of disputes that arise between the landlords and tenants in any real estate in the emirate. "the Section undertakes the task of registering and processing rental cases, organizing the dates of the judicial committee sessions, and summoning the defendants of rental lawsuits' sessions, and carrying out missions to inspect and open real estate according to the committee decisions", he indicated.