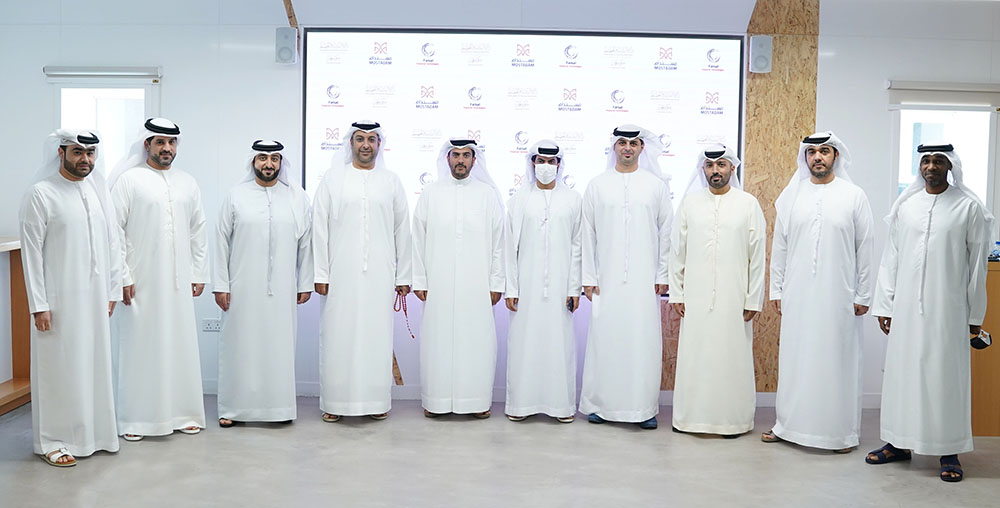 Ajman Municipality & Planning Department signed a memorandum of understanding (MoU) with the alliance of Faisal Financial Technologies and Mustadam Administrative Consultancy for the activation of the use of non-fungible tokens (NFTs) so that the Department would be the first entity to implement such digital project on the level of Ajman Emirate.
In this regard, H.E. Abdul Rahman Mohammed Al Nuaimi, the Director-General of the Municipality Department, confirmed: "Efforts are being made for synergy with the visions of the advanced countries in the field of total digital transformation. Therefore, the Department is adopting all the projects that aim to proceed in the road of the digital world, yielding their positive impacts on all aspects of life, as well as yielding benefit to users thanks to their characteristics of speed, ease and the complete preservation of rights."
His Excellency continued: "The Department is keen, based on direct instructions of H.H. Sheikh Rashid bin Humaid Al Nuaimi, the Department's Chairman, to open the horizons of positive and constructive cooperation with all pioneering entities in the field of artificial intelligence (AI) and digital leadership. Therefore, we sign a MoU that sets forth the headlines and that identifies the aspects and fields of mutual coordination between both parties."
The MoU was signed on the Department's behalf by Mr. Hamdan Al Ali, the Director of the Contracts & Procurement Department, whereas it was signed on behalf of the alliance of Faisal Financial Technologies and Mustadam Administrative Consultancy by Mr. Faisal Obaid Abu Afraa, the Organization's Owner, with the presence of the Department's executive directors and a number of officials from both sides.
The MoU stipulates for the activation of NFTs in the field of planting mesquites so that the Department's Agriculture & Parks Department would receive mesquites in return of every transaction for the sale of tokens for planting such trees in the Emirate and taking care of them, with emphasis on its appreciation and storage of the names of token owners as a communal partner for the preservation of the environment and the protection of its wealth and joint operation for the expansion of greenery.
Furthermore, the MoU stipulates that the Department would grant NFTs to the group of consultants and contractors that meet the specified set of ideal specifications in what would ensure their enjoyment of several features, including the approval of transactions without audit according to certain controls. Furthermore, tokens are granted to outstanding buildings and the buildings that are certified as green buildings by accredited entities.
End