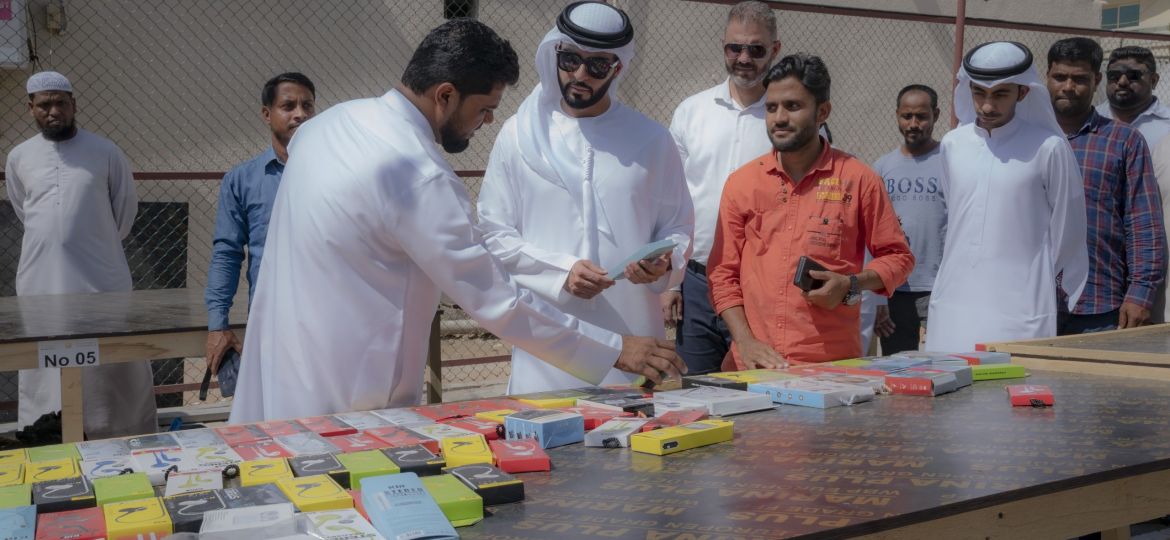 Sheikh Saqr bin Faisal Al Qasimi, Director of the Investments Department at the Municipality and Planning Department in Ajman, inaugurated the community Labourers  market in the Rumaila area of Ajman, which aims to create a central and main market for labourers and organize sale operations in the emirate.
Al Qasimi said that the Department endeavours to accomplish the quality of life and the happiness of the community. It pays noticeable attention to the workers as they are the basic segment of the community, and works constantly to support and help them and to assist them in all means.
Al Qasimi indicated that the Department decided to establish the market in a vital area that witnesses continuous movement around the clock and is frequented by visitors as well as witnessing a dense population, to provide successful trade opportunities for workers and ensure the success of their activities and achieve the desired profit.
He also explained that the Municipality Department is focusing its efforts with strategic partners to limit negative and irregular practices in labour areas, and accordingly supported the market, which combats random selling in the streets, residential neighbourhoods and different areas, stressing that the presence of a main market will contribute to firm control and ensure workers adhere to clear conditions and instructions which guarantees the safety and security of the community.
It is noteworthy that the market established on an area of 340 square meters will give the workers the opportunity to exercise the commercial activity under a licensed and regulated umbrella.