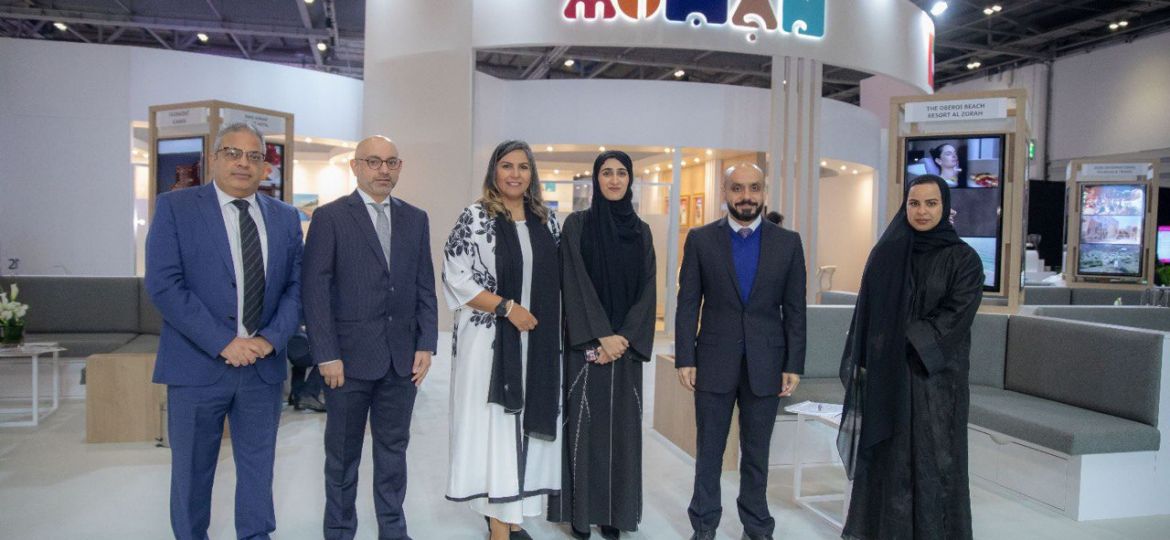 Ajman Municipality & Planning Department participated in "World Travel Market 2022", which was held in the British capital, London, over the period 7-9 November 2022, presenting its qualitative projects under the umbrella of the Government of Ajman.
In this regard, Dr. Eng. Mohammed Ahmed bin Omair Al Muhairi, the Department's Executive Director for the Infrastructure Development Sector, said: "The Department has been keen, based on direct instructions of H.H. Sheikh Rashid bin Humaid Al Nuaimi, the Department's Chairman, and the follow-up of H.E. Abdul Rahman Mohammed Al Nuaimi, the Department's Director-General, to be present in the world event that brings together a selection of the most significant global organizations and companies operating in the tourism sector. The main objective of such participation is to enhance the image of the Emirate of Ajman and present the implemented projects for the promotion of the Emirate in all fields."
Dr. Eng. Bin Omair stated: "The Department gave the exhibition's visitors a detailed overview of its developmental projects, including the "Heritage District" project and the "Heritage District" path, in addition to "Ajman Art" project, which enhance the Emirate's position in the field of the provision of welfare and well-off living for the populace, and which also qualify it to occupy a prominent position in the attraction of investors and visitors from all around the world, to offer tourist and heritage components and urban landmarks."
At the world exhibition, Eng. Mariam Al Hamrani, of the Department's Infrastructure Development Sector, presented the "Heritage Path" project, located at Al Nakheel Neighborhood, in a length of 1.025 km, linking heritage buildings beginning from Ajman Museum and the Heritage District to Saleh Market and the heritage buildings which will be preserved within Al Nakheel 1 Area, extending to the seafront. The path will be dedicated for pedestrians, for the enhancement of sustainable tourism and the preservation of the region's heritage.