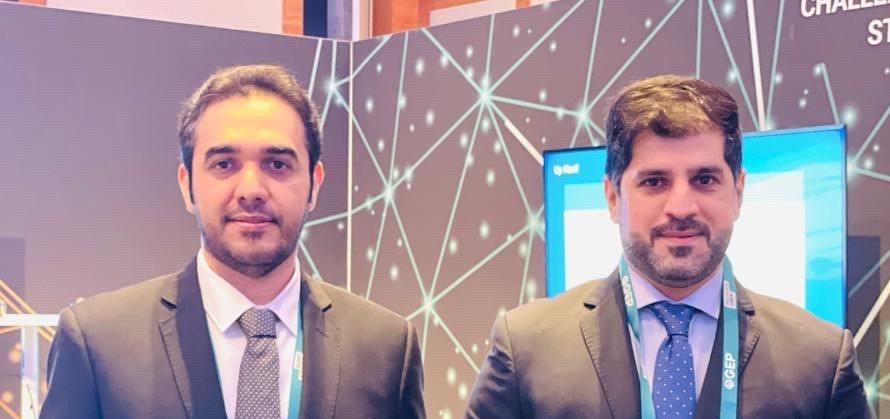 Ajman Municipality & Planning Department participated in the World Procurement Congress 2022, held in London, UK.
The Department was represented in the Congress by Mr. Khalid Ahmed Al Hosani, the Executive Director of the Supporting Services Sector, who presented a working paper titled "SME Procurement Systems".
Al Hosani said: "The Department has cared for participating in the Congress for the dissemination of the culture of motivation and support of the organizations operating under the umbrella of the Government of Ajman.", while he presented the positive results of the past four years, which have been achieved by the automation and development of (Maward) system, in cooperation with the Central Financial Department of the Government of Ajman.
Al Hosani presented the percentage of the processing of purchase orders, which amounted 112.74%. Furthermore, the average number of days taken for the issuance of purchase orders reached 9.72 days from the target, estimated as 17 days for the processing of purchase orders.
Al Hosani stated: "Efforts have been made to facilitate the journey of users and suppliers and to provide an outstanding experiment for everybody. The team has worked closely with the other organizational units of the Department and suppliers for taking procurement processes up to top levels."
Furthermore, Mr. Hamdan Mohammed Al Ali, the Director of the Department's Contracts & Procurement Department, participated with a working paper, in which he presented the diversity of suppliers and comprehensiveness by the utilization of all means and the activation of all channels that are provided by the Department, while he stated: "The Supplier Relations Team of the Department has contributed to bolstering the close cooperation and ongoing cooperation with suppliers for their service and for cooperation with them, a thing which has resulted in increasing their percentage of satisfaction of the Department's services to exceed expectations, as the results of suppliers' satisfaction of the Department increased from 88.9% in 2018 up to 91.3% in 2021."
Al Ali continued: "The Contracts & Procurement Department is striving for ongoing development and improvement and hence, it has optimized its processes and services, and has enhanced its governance, transparency, policy and clear dealing, and has facilitated all procedures, with a view to bring closer the relationship between suppliers and the Department."