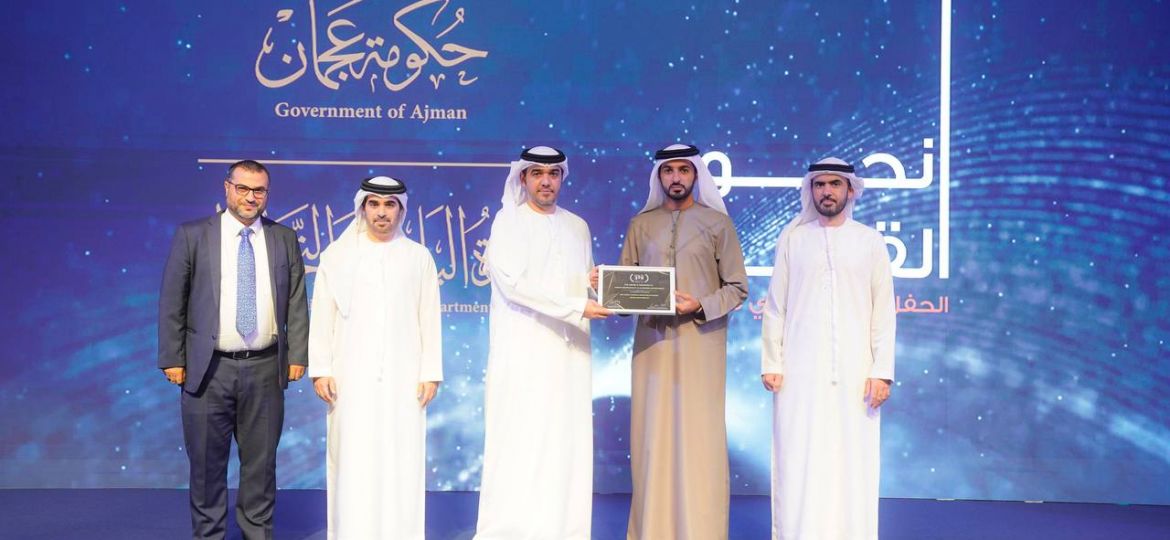 The Municipality and Planning Department in Ajman won the award for "the best smart financial reporting project" from Global Brands Awards London, after passing all approved audit stages.
His Highness Sheikh Rashid bin Humaid Al Nuaimi, Chairman of the Department, honored the Department of Financial Affairs, which managed to win the award that comes as an addition to the Department's record of achievements, appraising the efforts of ambitious staff who were able to develop and facilitate financial procedures, to reach the best standards and apply best practices in the financial field.
His Highness indicated that the Department deserved the award after submitting the performance indicator project, and ways to present financial reports in a smart way. The Department also met all the requirements, accomplishing the honorable achievement.
For his part, Mr. Abdul Raouf Ismail, Director of the Department of Financial Affairs, spoke about the efforts made during the past period to achieve the best results in the financial field, and the stages of work to participate in the award, from considering requirements, submitting documents, reviewing and discussing reports to obtaining the international certificate.