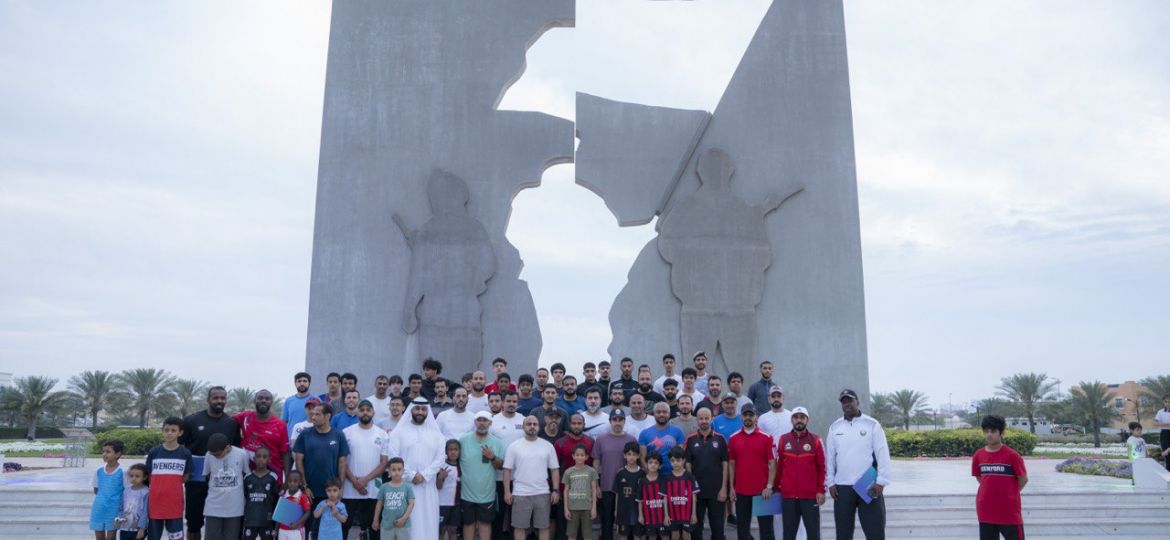 The Municipality and Planning Department – Ajman (MPDA) wrapped up the My Fitness, My Health Initiative, under the title of Enthusiasm and Sport, which continued throughout the holy month of Ramadan, as part of the MPDA's keenness to ensure the quality of life and to encourage the residents and visitors of Ajman to adopt the best health practices and follow a lifestyle based on physical and mental health.
The Initiative saw a turnout from Ajman's residents and visitors, who enrolled in sports programs and received medical examinations in Al-Safia Park, the Flag Park and the Sports Park.
While honoring the participants who obtained the highest marks according to the approved evaluation, His Excellency Abdul Rahman Muhammad Al Nuaimi, MPDA's Director General, confirmed that the Initiative could, over its tournaments, achieve the desired results, as it spread the culture of awareness and the importance of working out during the holy month.
His Excellency explained that the cadres in charge of the Initiative targeted all groups of society, as it includes a self-defense program for children and a sports program for youth and adults.
The MPDA's DG added that the Initiative sought to encourage the exercise of specialized sports in cooperation with professional trainers, and also included consulting a nutritionist.
For his part, Majid Othman Al Nuaimi, Director of the Survey Department and Head of the Organizing Committee of the My Fitness, My Health Initiative, noted that the MPDA held the initiative over four consecutive weeks in Ramadan, with each week devoted to sports activities and health procedures for the participants.
Participants appreciated the MPDA's keenness to carry out sports programs that serve as a platform for gathering with members of society, in addition to raising awareness of the importance of physical activity and sports in maintaining public health.