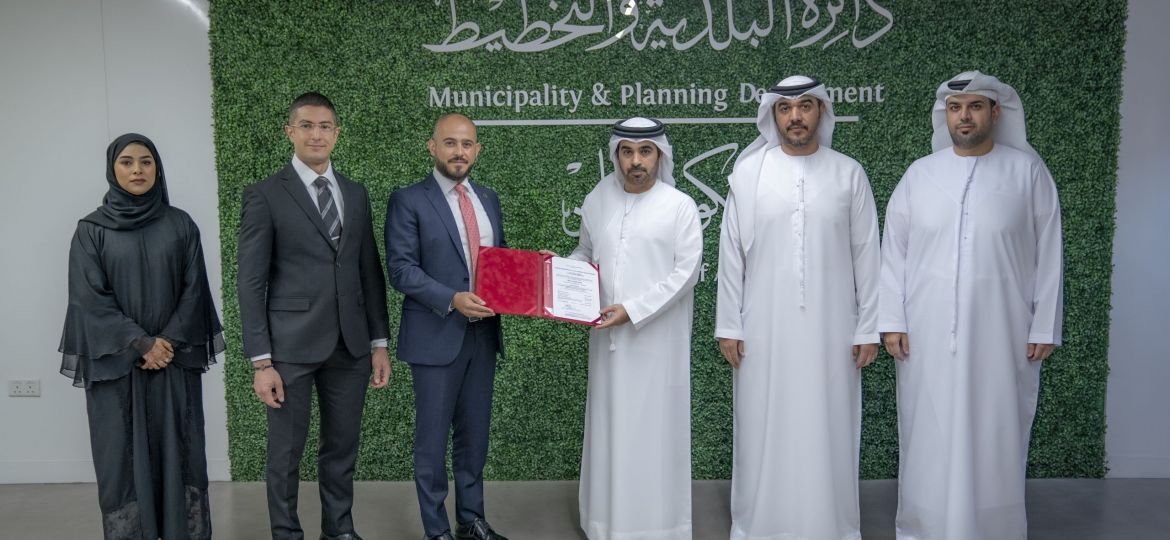 The Municipality and Planning Department –Ajman (MPDA) has won five ISO certifications; Business Continuity, Corporate Governance, Facility Management, Risk Management and Asset Management, adding them to its track record of excellence and success.
His Excellency Abdul-Rahman Mohammad Al-Nuaimi, MPDA's Director General honored the work teams of internal competencies, in the presence of the executive directors, for their intensified efforts to achieve successes, explaining that every staff member of MPDA primarily strives to achieve the strategic goals set by the Department, to ensure the happiness of community members and to provide the best services.
His Excellency appreciated the efforts made to win the ISO 22301:2019 Business Continuity, stressing the tireless work to reach every beneficiary at any time and under any circumstances, as everyone works hand in hand to ensure the continuity of providing services and work.
His Excellency also expressed his pride in MPDA's winning the ISO 37000:2021 Corporate Governance as the first government department to win it across Ajman, a matter which embodies how the Department is in tune with the ambitious goals and insightful visions of the wise leadership seeking to distinguish departments, entities and corporates and its development of fruitful plans that cement results and ensure the best to be offered.
ISO Recertification
MPDA has won three recertifications; ISO 41001: 2018 Facility Management, ISO 31000: 2018 Risk Management, and ISO 55001: 2014 Asset Management, after passing all stages of audit and evaluation by the certification body.