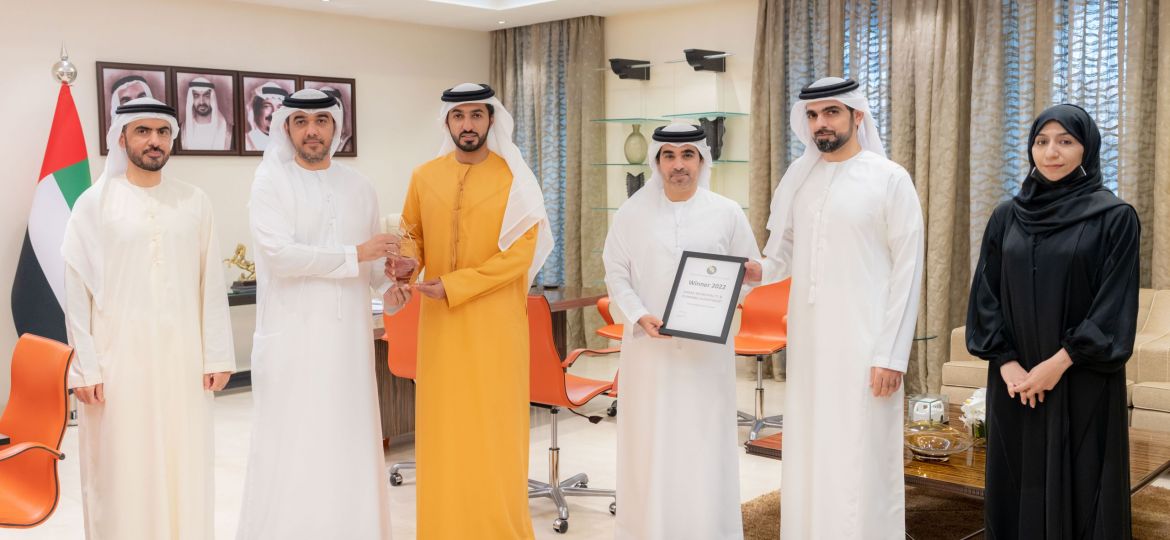 The Municipality and Planning Department-Ajman (MPDA) has won the Best Distinguished Financial Team Award from the Global Excellence Business Awards London (GEBA), in appreciation of the role undertaken by the Department of Financial Services-MPDA in developing and facilitating financial procedures to reach the best standards and applying best practices in the financial area.
His Highness Sheikh Rashid bin Humaid Al Nuaimi, MPDA's Chairman, honored the work team headed by Abdul Raouf Mahmoud Ismail, Director of the Department of Financial Services-MPDA, in the presence of His Excellency Abdul Rahman Muhammad Al Nuaimi, MPDA's Director General, and Mr. Khalid Ahmed Al Hosani, Executive Director of the Support Services Sector-MPDA.
Sheikh Rashid expressed his pride in the MPDA's qualified and ambitious competencies seeking to achieve best results, develop services and improve life quality, hailing the achievement that is added to the MPDA's track record of achievements.
Khalid Ahmed Al Hosani noted the stages of work carried out by the team to consider the GEBA's requirements and participation, and to meet these requirements and provide accompanying documents, making MPDA well-deserved of the award.