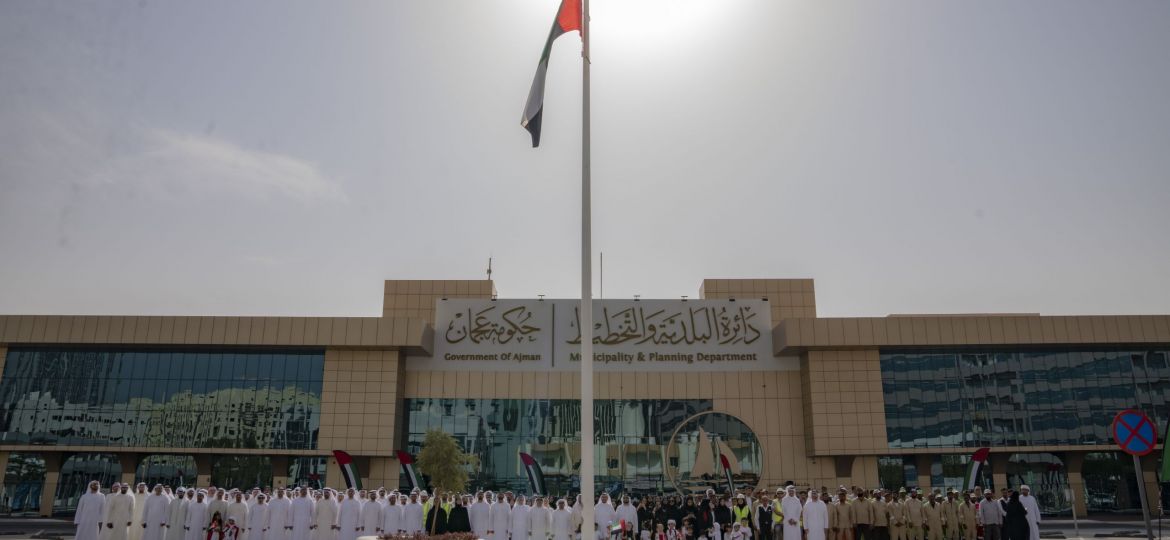 The Municipality and Planning Department – Ajman (MPDA) celebrated Flag Day, a national event eying leadership and people dovetailed around the nation's flag, to celebrate this dear occasion, which falls on November 3rd every year, raising the nation's flag top of all its buildings in the city center, Masfout and Manama.
His Excellency Abdul Rahman Mohammed Al Nuaimi, MPDA's Director General, asserted that every single citizen, resident, institution and body in the United Arab Emirates celebrates the national occasion which brings together all hearts for the love of the flag, reflects loyalty to the wise leadership, and establishes values of love for and pride in the lofty Union.
His Excellency pointed out that the MPDA raised the flag on time, sharing joy and delight with all institutions and departments of the nation, people and residents. The union established a qualitative model in the value of unity and its positive impact and results, His Excellency added, noting that our late father, Sheikh Zayed bin Sultan Al Nahyan, laid the foundations of the Union, and our leadership went on the path of elevation and progress, keeping the UAE flag flying high among the nations.
His Excellency wished further prosperity and progress for the lofty Union, asking Allah to bless the wise leadership grant success to His Highness Sheikh Mohammed bin Zayed Al Nahyan, President of the State, and his ruling brothers, for the UAE's renaissance and glory in all areas.