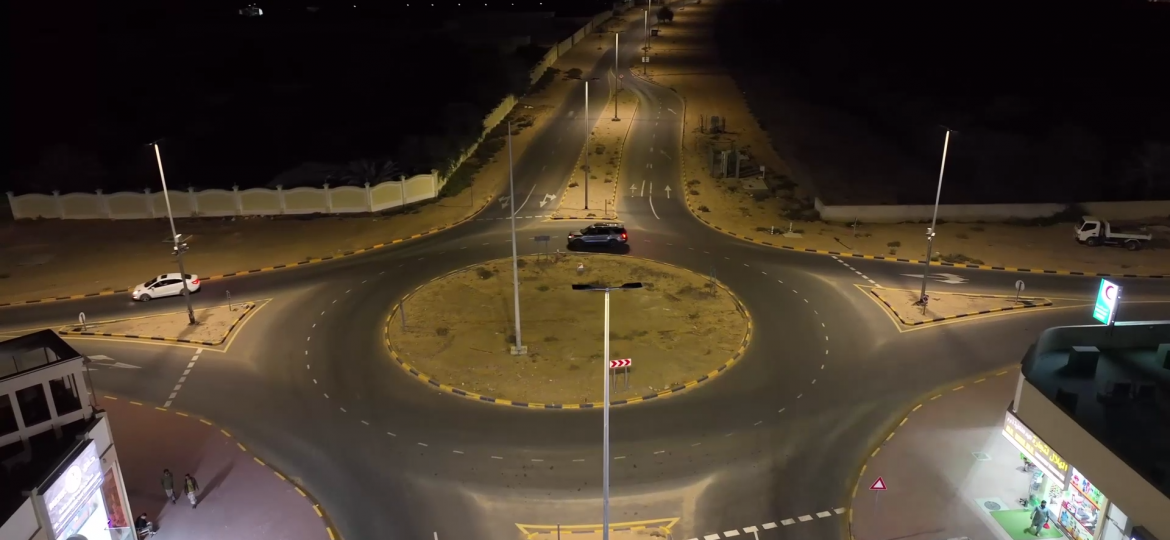 Ajman Municipality and Planning Department has completed a 20 km road lighting project in Al Helio residential area, using the latest LED lighting technologies that contribute to reducing energy consumption and reducing carbon emissions to preserve the environment, as part of the Department's endeavor to provide an integrated infrastructure in all regions of the Emirate.
In this regard, Mr. Abdullah Mustafa Al Marzouqi, Director of the Roads and Infrastructure Department, said that the Department has adopted an integrated plan to implement infrastructure development projects and provide it with the necessary operational lighting. He explained that the Roads Department staff have sought to complete the lighting project during the last period in the vital area, which is a residential area witnessing traffic movement around the clock.
Al Marzouqi said that the implementation of the internal road lighting project in residential areas comes in line with the Department's plan to develop and improve the infrastructure, and in line with the Emirates Urban Plan 2040, to meet the needs of population and urban expansion in the Emirate, improve the quality of life and achieve the goals of the Emirate's strategic indicators.
The project, which costs 5 Million Dirhams, meets the needs of residents and visitors and is in line with the objectives of the Department seeking to provide all the elements of luxury and a comfortable life for all", Al Marzouqi added.
… End …