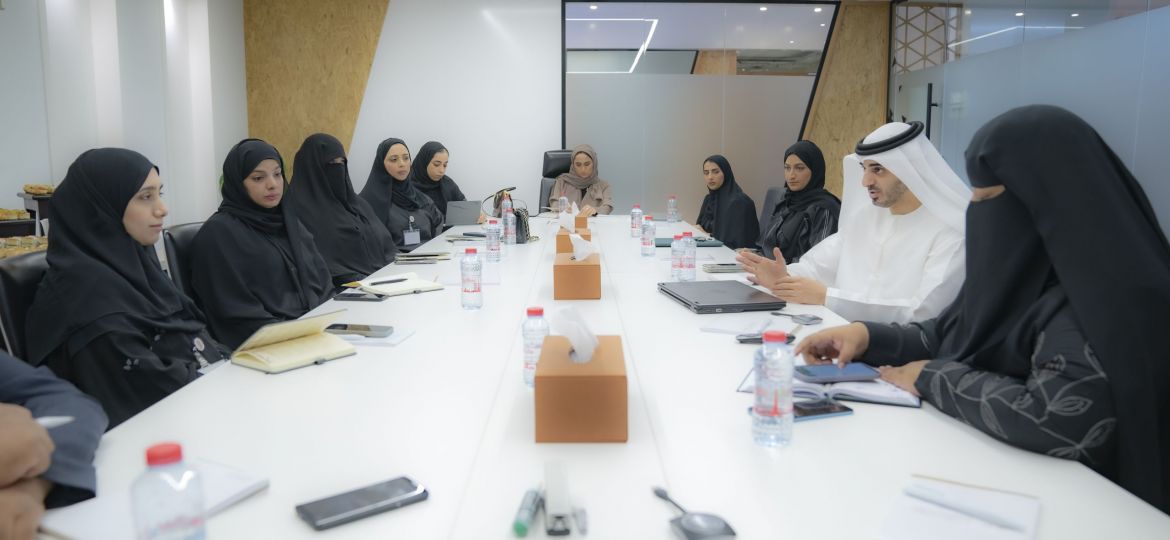 Ajman Municipality & Planning Department received a delegation from Umm Al-Quwain Urban Planning Department, in the course of the care of both entities for opening the horizons of joint coordination and bolstering joint cooperation between them.
The visiting delegation took a look on the best practices applied by the departments of the Municipality Department, and its day-to-day operation for the development of infrastructure, the protection of the health and safety of citizens and residents, and the attainment of the quality of life and customer happiness.
The meeting, which was attended by representatives of the Spatial Information Systems Department, the Planning & Survey Department, the Communication & Community Department, and the Strategy & Corporate Excellence Department, as well as the Government Lands & Housing Department, involved the discussion of the mechanism for giving permits for guiding signboards and the manner for the activation of a spatial project, and the mechanism for the issuance of drawings and the e-systems that are used for the issuance of drawings and the applicable system for the allocation of residential plots and how to manage events and initiatives, as well as introduction to the mechanism for the preparation of the strategic plan and the operational plan.
From its side, the delegation of Umm Al-Quwain Urban Planning Department appreciated the cooperation of the Municipality Department and its care for integration with all entities and departments for contributing to the attainment of leadership in planning and sustainable development, the completion of total urban development plans, the enhancement of infrastructure assets, and ensuring the quality of life.