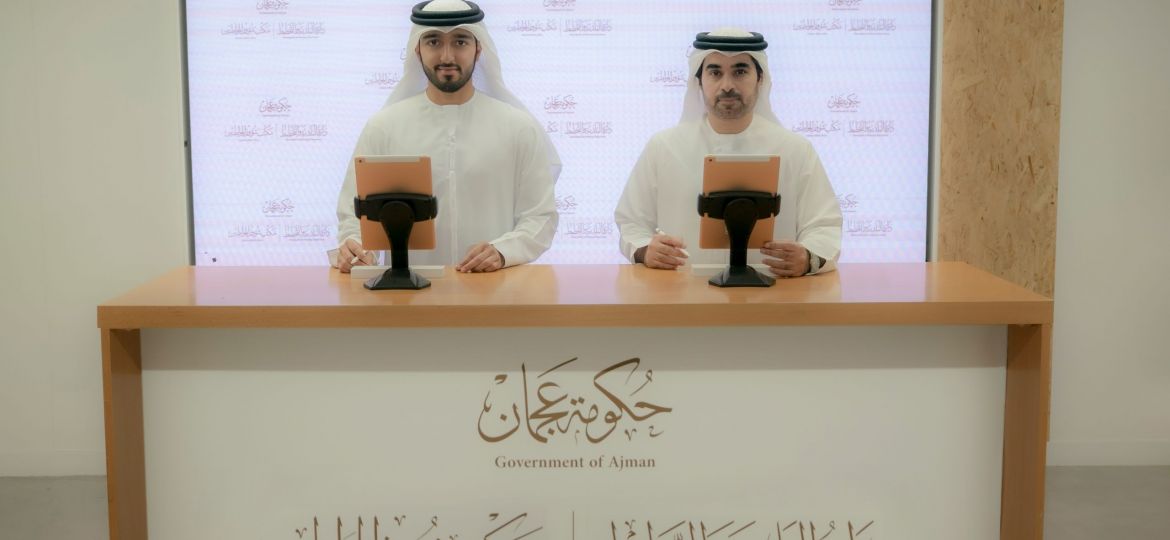 The Municipality and Planning Department in Ajman signed a memorandum of understanding with the Citizens Affairs Office in Ajman, to strengthen joint cooperation between the two parties, and in an effort to implement the strategic goals of the parties, support their joint efforts, and enhance the quality policies and systems of excellence adopted and pursued by Ajman government, and for the public interest of the Emirate.
The MOU was signed on behalf of the Department by His Excellency Abdulrahman Mohammed Al Nuaimi, the Director General of the Municipality Department, and on behalf of the Office by His Excellency Sheikh Abdullah bin Majid Al Nuaimi, Director General of the Citizens Affairs Office, in the presence of a number of officials from both sides.
In this respect, His Excellency Abdulrahman Al Nuaimi stressed that the MOU highlights the desire of the parties to support and strengthen the existing coordination between them, to achieve the goals of the wise directions of the State in general and the Emirate of Ajman in particular in the areas of interest to both parties, as the latter play an important role in the economic renaissance. He also stressed that ensuring the wellbeing and happiness of society is the most important goal for the Department, and, therefore, it seeks to develop strategic partnerships with entities that contribute to achieving the desired goal.
For his part, Sheikh Abdullah Al Nuaimi praised the Department's efforts in the field of development and construction and community happiness and its important role in ensuring sustainable development in various sectors and areas of life. He also expressed his pride in signing the MOU that is in the interest of the citizens of the Emirate and seeks to provide them with means of comfort and happiness in the field of construction.
The MOU sets the general framework for cooperation between the parties in all areas in which cooperation could be possible, including construction, and in accordance with it, the parties seek to coordinate in the technical fields and aspects related to establishing projects and providing these services. The MOU is considered an official document that defines and explains the points and aspects of joint cooperation between the parties.