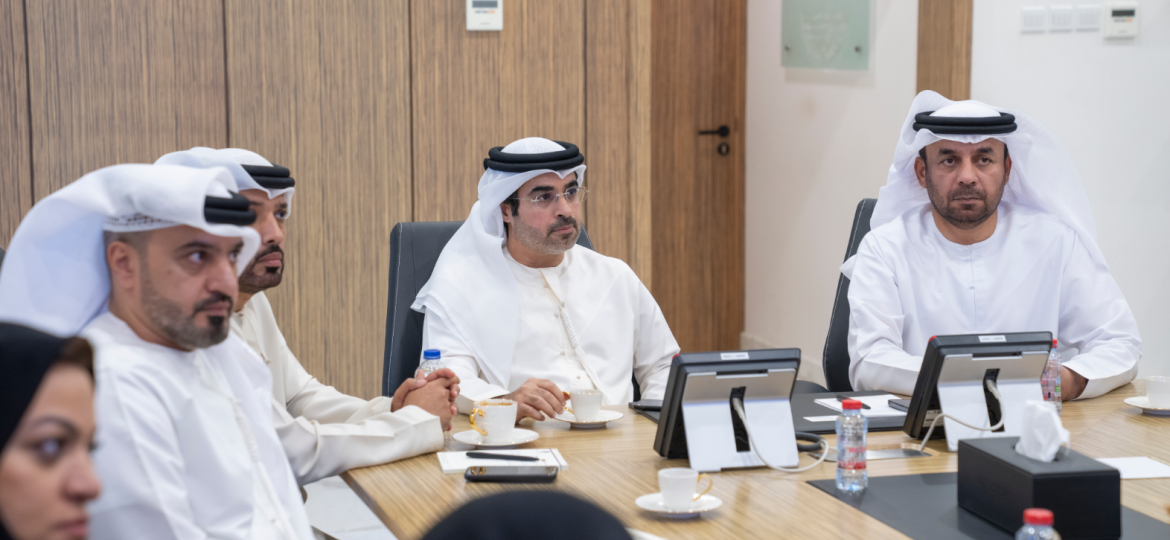 Ajman Municipality & Planning Department and the Federal Authority for Identity, Citizenship, Customs & Port Security discussed the means for the enhancement of joint cooperation and the consolidation of mutual coordination.
This took place during the reception by H.E. Abdul Rahman Mohammed Al Nuaimi, the Department's Director-General, of the Authority's delegation, presided by H.E. Brigadier Khalifa Mattar Belqoba Al Humairi, the Executive Director of Customer Happiness Centers, in course of the reinforcement of the exchanged visits, aiming for the enhancement of the joint relationship between both authorities.
In this regard, H.E. Abdul Rahman Al Nuaimi, stated: "The Department is aiming, with direct instructions from H.H. Sheikh Rashid bin Humaid Al Nuaimi, the Department's Chairman, to create new horizons of joint operation with federal authorities, and to liaise future projects and plans according to the best practices and standards for the promotion of the work system and in service of the objectives and aspirations of the target categories."
From his side, H.E. Brigadier Khalifa Al Humairi appreciated the Department's efforts and active role in the advancement of the Emirate, and the provision of all the requirements of happiness and welfare for the population and visitors.