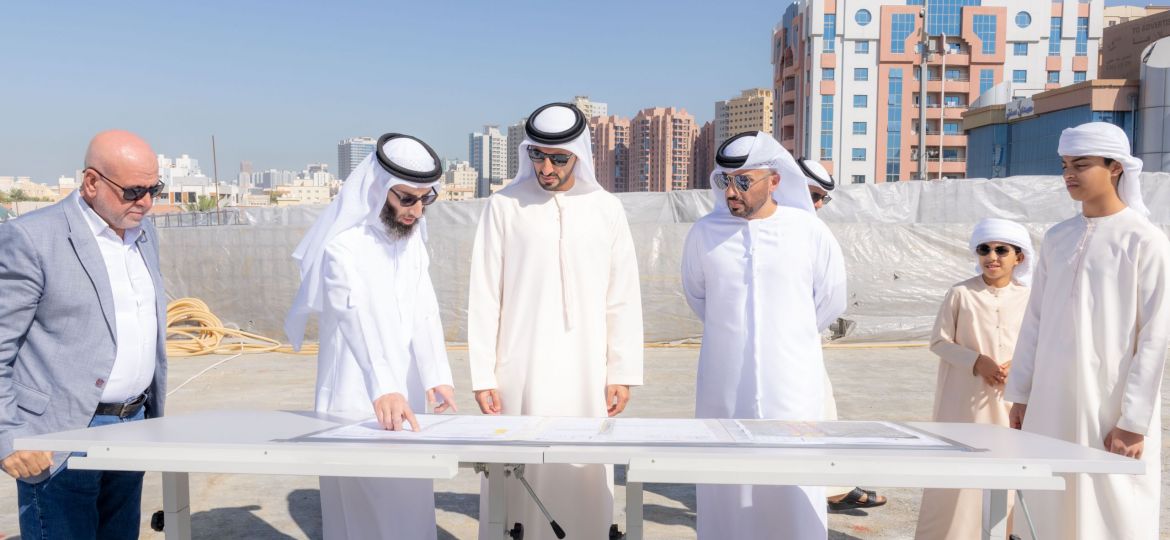 His Highness Sheikh Rashid bin Humaid Al Nuaimi, Chairman of the Municipality and Planning Department in Ajman, was briefed on the progress of work on Al Ittihad Street development project, whose completion rate reached 70% since the beginning of the development work in July 2022, directing that it be fully completed by the end of the 2023.
During his inspection visit to the work site, His Highness appreciated the efforts of qualified staff and working groups that continue to complete the vital project that is included in the second package projects of the initiative of His Highness Sheikh Humaid bin Rashid Al Nuaimi, Member of the Supreme Council and Ruler of Ajman, to develop the infrastructure in the emirate, and in line with the strategic goal of developing Integrated infrastructure and enhancing the interconnection between the infrastructure elements and the residential communities.
His Highness praised the cooperation of the emirate's residents and visitors and the use of the detour, which was designed according to the highest international standards and requirements for traffic, to achieve traffic safety and not conflict with the project works, indicating that the development project, costing Dirhams 71 million and 600 thousand, will provide the required expansion that is consistent with the volume of use.
For his part, Dr. Eng. Mohammed Ahmed bin Omair Al Muhairi, Executive Director of the Department's Infrastructure Development Sector, gave a detailed explanation to His Highness about the project, its milestones and desired goals, explaining that the project includes the construction of a bridge on Al Ittihad Street consisting of three lanes for vehicles coming from the Emirate of Dubai towards Sheikh Khalifa intersection, with the provision of a light signal at the intersection of Al Ittihad Street and Kuwait Street under the bridges, in addition to the completion of a bridge for those coming from Al-Hassan Bin Al-Haytham Street and those heading outside the emirate from  Ajman Industrial Area to the Emirate of Sharjah, to accommodate 16,000 vehicles per hour and reduce the trip rate by 50%.
Dr. Eng. Bin Omair added that the project contributes to serving the infrastructure projects implemented in the emirate, including the project to develop Al Nuaimiya, and improving the entrances to the emirate that are being developed in Al Tallah on Sheikh Mohamed bin Zayed Street. "The project also serves the future development of Al Ittihad Street, and also includes providing entrances on both sides of the road to meet the traffic safety requirements, in addition to providing a rainwater drainage network, and organizing infrastructure services in the project area", he continued.