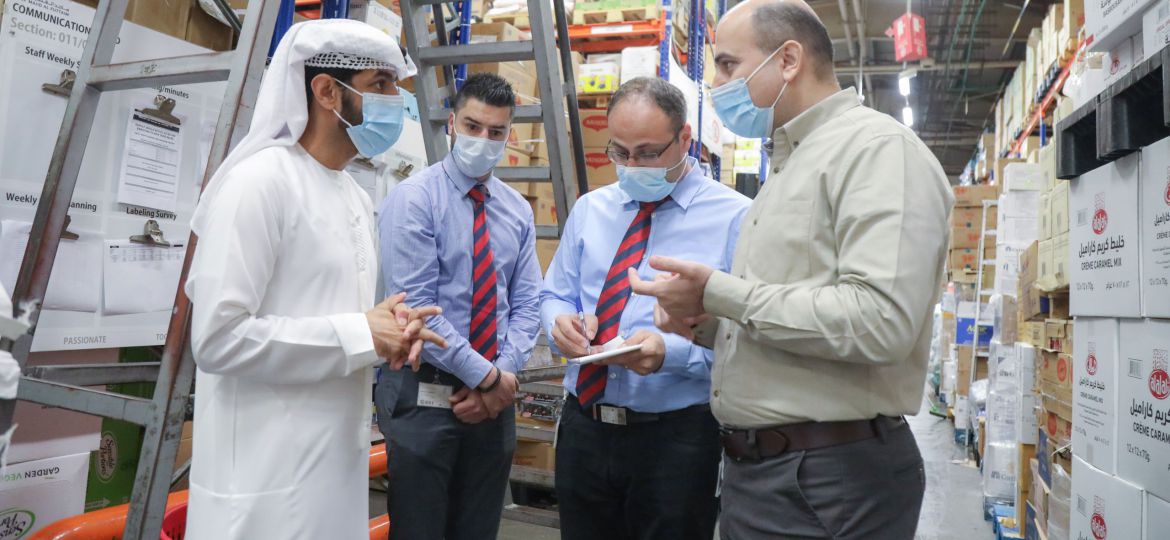 The Municipality & Planning Department – Ajman announced the completion of all its preparations for welcoming the holy month of Ramadan, as it will intensify inspection campaigns of food facilities within the Emirate and all points of sale, shopping centers, restaurants, traditional kitchens, food factories, confectionaries and bakeries.
In this regard, Eng. Khalid Moeen Al Hosani, the Department's Executive Director of the Public Health & Environment Sector, confirmed: "The Municipality Department cares periodically for the full coverage of all food facilities and the ongoing control and inspection thereof throughout the holy month of Ramadan, which witnesses a heavy movement all around the clock and an increasing pace of trading activity. We all aim for the protection of consumer health and safety and to ensure the provision of safe and healthy food for everybody within the Emirate."
Al Hosani continued: "The Department is relying on qualified staffs for the management and follow-up of inspection and control processes in accordance with the best international practices and accreditations in the field of food safety in order to ensure the efficiency of the inspection process, using the latest advanced inspection devices and systems." He stated that the Department has become ISO 17020 certified in the field of food control and inspection from Emirates International Accreditation Centre (EIAC) in 2020 after meeting all the specification's requirements, which enhance the efficiency of inspection processes and the international recognition of the Department.
Al Hosani stated: "The Department has passed Circular No. 02 of 2021, concerning the precautionary measures of food facilities in the holy month of Ramadan, for the protection of the health and safety of the society." He called all facilities to adhere to such procedures ongoingly, as the protection of the health and safety of the society is a joint responsibility of everybody.
It is ought to note that the Department has performed 3739 inspection visits of food facilities in 2021-Q1,whereby it gave 475 warnings and 139 health violation tickets. Furthermore, it suspended 30 entities that were incompliant to the health requirements of the activity in order to rectify their health status prior to resuming activity, in order to ensure the entities' adherence to health laws and regulations.